T-shirt Printing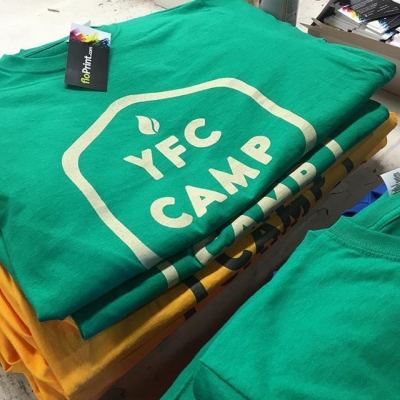 We specialize in T-shirt printing in Canada. No matter where you live in Canada, we can print your custom T-shirts and have them shipped to your door.
We're based in Regina, Saskatchewan where we have been printing T-shirts for clients across Canada since 2005. We love screen printing t-shirts and we take great pride in offering quality screen printing, all the popular garment brands you may expect and 5-7 business day turnaround.
We'll print your custom T-shirts on a state of the art automatic screen printing press to ensure that each unit is printed exaclty alike, faster and way cheaper than a manual press. Our press allows us to print around 500 custom units per hour.
No matter how how big or small your custom T-shirt printing order, we'll get the job done and ship you order to your door.
If you're looking for a Cheap T-shirt printing option, make sure to check out this popular special: 100 T-shirts for $6.50/each, incl. Free Shipping.
---