Soccer Jerseys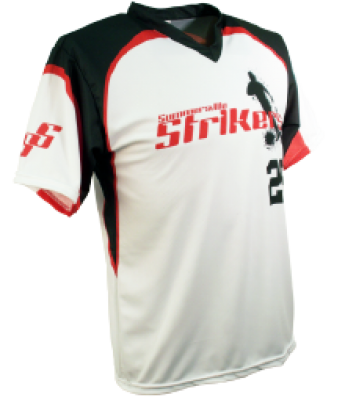 Your soccer team is awesome, or maybe you suck... it doesn't matter. What matters is your squad deserves to look good on the field with a new set of custom soccer jerseys or t-shirts printed by us. Our "goal" is to offer you the best custom soccer apparel in Canada: great quality and quick turnaround. We offer a wide range of quality garments to choose from, and we can print your team logo, sponsor logos, names and numbers on your jerseys. Request a quote below or stop by our shop in Regina to check out our latest catalogs.
For more info, use the contact for below and request a quote.
Good to know before you order:
We typically take 5-10 business days to complete most custom soccer jersey orders in Regina.
Live outside Regina? No problem, we ship across Canada on a daily basis.
---